He-Man.org forum member Joseephus sent me an awesome package that contained several unique Masters of the Universe items! The stuff he sent me was so cool that I had to share with everyone! And to brag just a little bit. ;) Let's take a look at what all was included: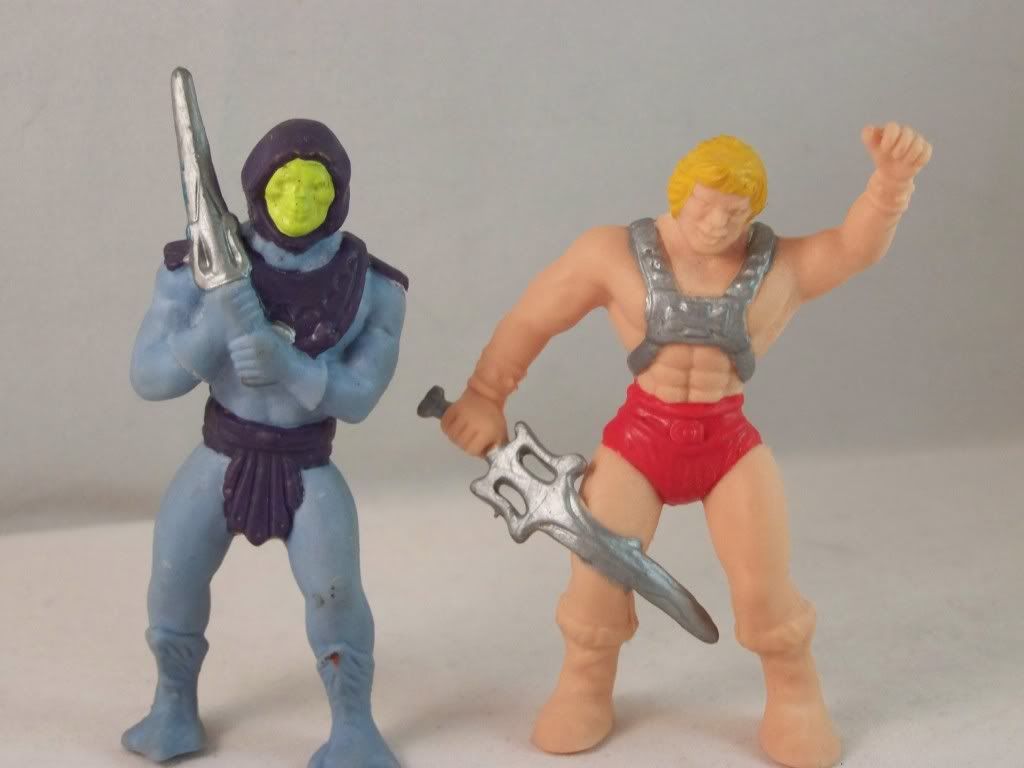 He-Man and Skeletor figure erasers! I LOVE these guys! I actually have a small collection of these erasers already, with a few of them still MOC. But I did not have a nice, clean He-Man or Skeletor. So adding these to my MOTU shelf is fantastic!
A Battle Cat Stamper! I have never had any of these before! Stampers like this were once very common. It's a small, non movable figurine on top of a little stamp pad.
Of course since he's nearly 30 years old, he's all dried out. But he is awesome to have nonetheless!
Now these I have never seen before! They are miniature knock-off Metorbs! How freakin cool is that? They are tiny...about an inch or so tall. They are made of a very flimsy, cheap feeling plastic. But they function just like the meteorbs, able to fold up into eggs. The set includes an alligator, a bird, and two things that are quite difficult to identify. I'm guessing a bulldog and a bear! I LOVE these!
And now for some really unique pieces! Joseephus sent along a few custom creations of his very own! First up is this awesome Horde Logo shield that snaps right on Hordak's wrist! Hordak always needed a shield, so this is awesome!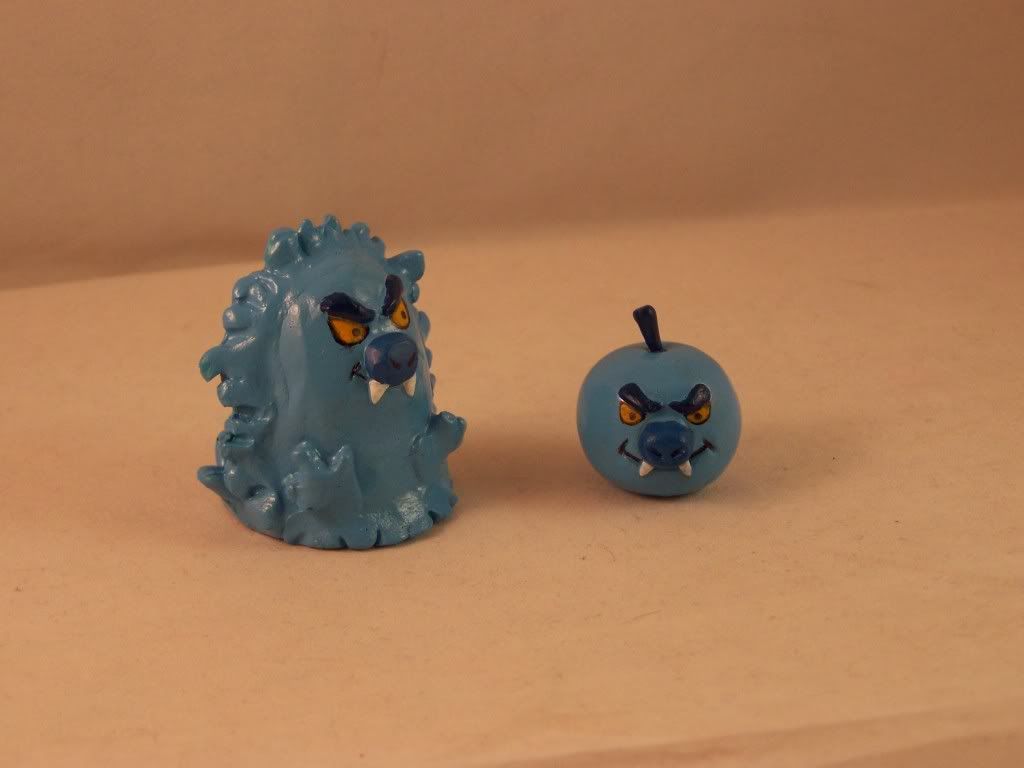 And then, it's two custom versions of Imp, Hordak's sidekick from the Filmation toon! Both of these represent shapes Imp took in the show: a bush and an apple! These are such cool and unique little pieces, and they are now proudly displayed on my shelf next to Hordak and Grizzlor!
A HUGE thanks to Joseephus for his generosity! These pieces are all a lot of fun! I love adding fun and unique items like this to my collection!