So you may have heard already, but the Midwest got hit with a pretty huge snow storm. I think we ended up with around 10-11 inches of snow, which is less than the 20 inches they were predicting. Even still, it was quite a nasty storm. Because of this, most business in the city were closed today, leaving me with the day off.
Here's some images of the chaos left behind by the storm. It may not be very easy to tell by the images, but in those shots of the sidewalk (post shoveling), you can see just how deep the snow is. In some areas, it is up to my knees.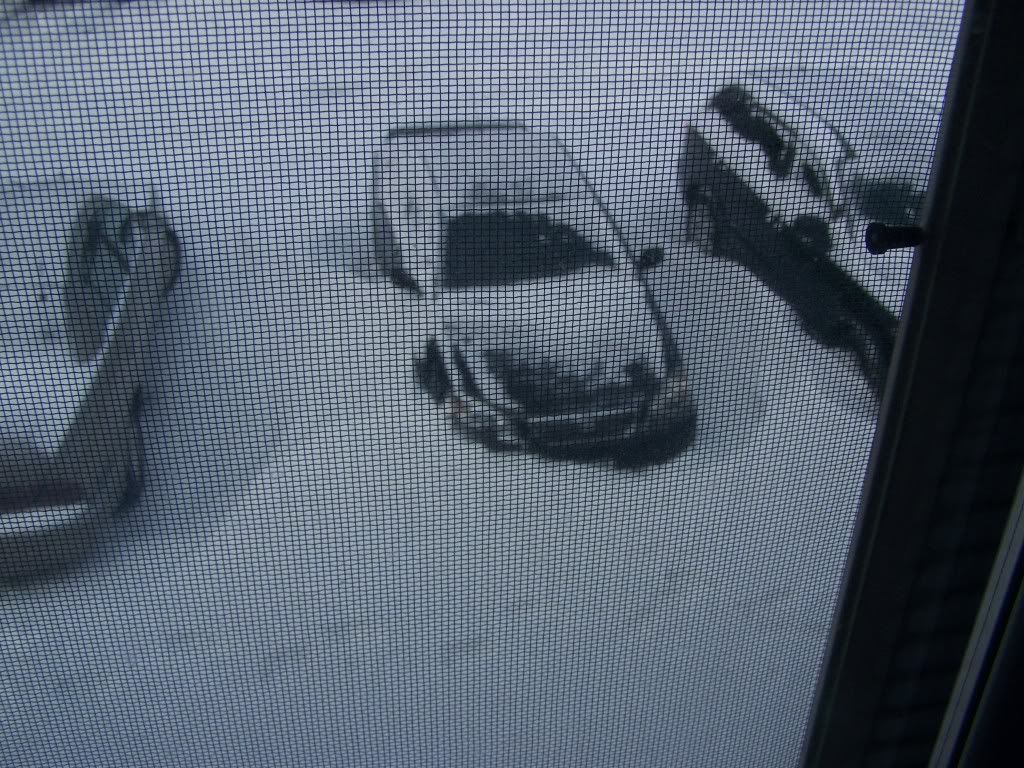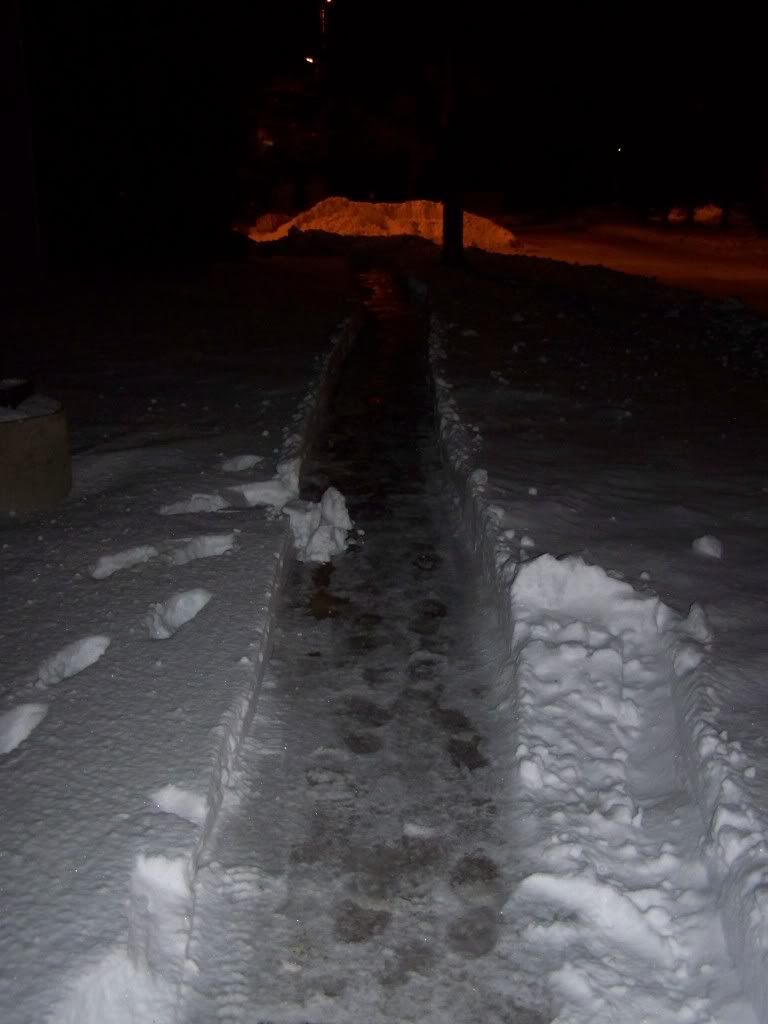 Now I understand that in some parts of the world, and even some parts of the country, this isn't so uncommon. And while snow is definitely no stranger here in the Midwest, it's not too often we have to deal with this much of it. So with no work, and after spending too much time trying to dig our cars out of this white crap, I needed something else to do. What could that be?
I cleaned my toy room!
I know, I know. It doesn't look all that spotless. But trust me, it was much, much more cluttered than this before today. Every since Christmas time, I have been randomly piling stuff in this room. That couch you see there was completely buried in stuff, and there was hardly any room to walk. So trust me when I say that this is a huge improvement!
One thing I like to do is collect a lot of random carded figures. Generally, I'm an opener. But from time to time I'll come across some random carded toy for a good price, and buy it. So one thing I really wanted to do today was change things up in my room a bit. So I took down most of the carded figures I already had hanging up, and changed them out for others that have either been in my closet for a while, or were sitting in the massive piles that used to be on that couch.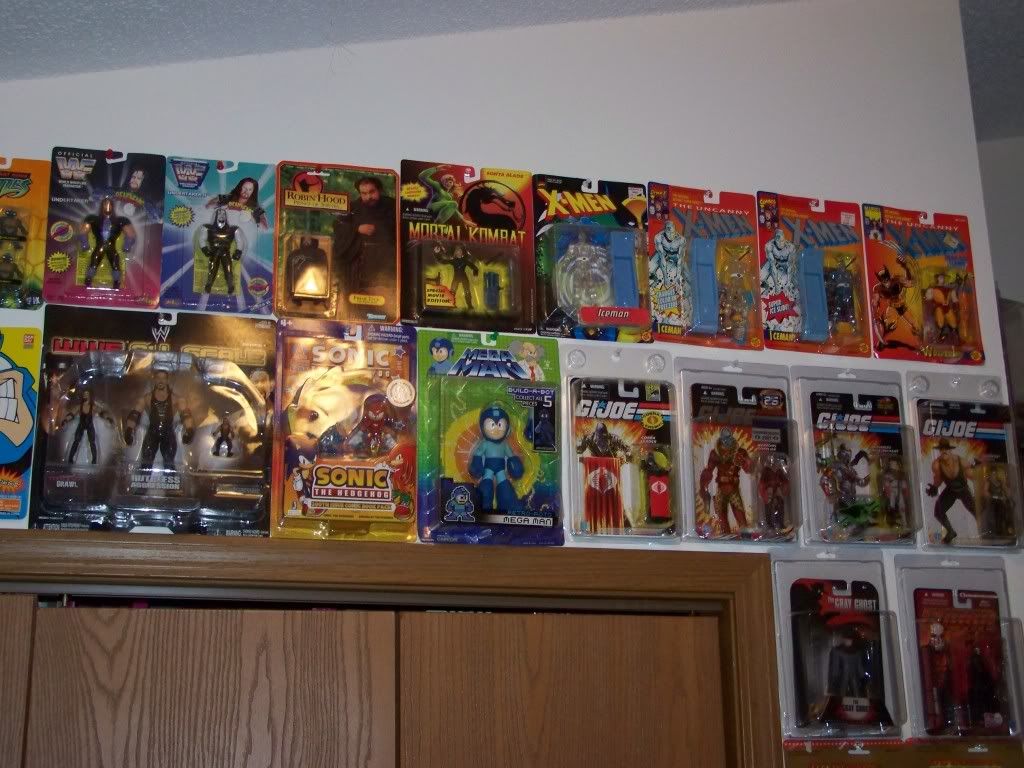 I'm pretty happy with the way things are displayed on the walls! Now I just need to get to rearranging my shelves again...