I've really been into grabbing
playsets
for my collection this past year or so. I really like having backdrops for displaying my figures. The problem is that I don't have the room to display these huge hunks of plastic. But that hasn't stopped me yet.
Playsets
are a bit of a lost art these days. You just don't see the same large, exciting fortresses and bases any more. I think that is part of their charm for me.
So, here is a list of ten
playsets
that I really want to add to my collection, in no particular order.
Crystar

Crystal Castle
Everything from the
Crystar
line is just so cool. It's no secret that I have a bit of a thing for translucent action figures, so how could I not
love
this line? I have a few of the figures, and hope to get more, but what I really want is the Crystal Castle! It's one giant hunk of translucent blue plastic in the shape of a castle! The problem is that these are pretty hard to find, like the figures themselves. And when they do show up on the 'bay, they usually get pretty pricey. One of these days...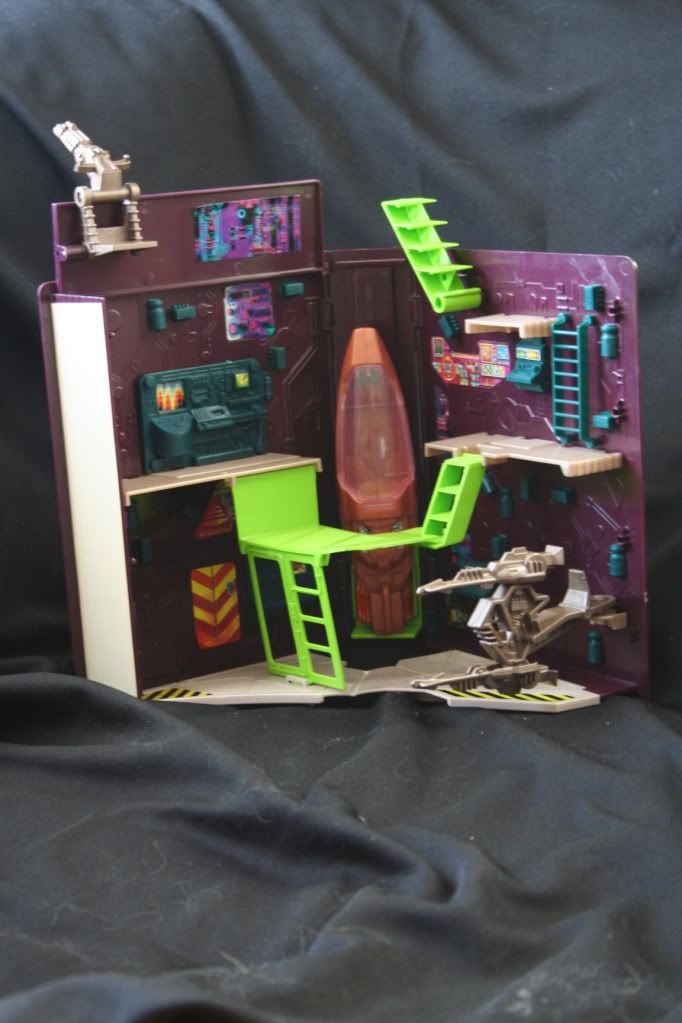 Computer Warriors Book

Playset
I've been a big fan of this obscure line form Mattel for years now, and recently acquired the large Computer
Playset
from this line (thanks Rob!). But there is still this mid-sized
playset
that I would absolutely love to add to my toy shelf. But just like it's big brother, this set is also hard to come by. I do a pretty regular search for Computer Warriors stuff just to see what turns up, and I think I've only seen this set show up a handful of times.
Star Wars Death Star
There's actually several Star Wars
playsets
that I don't have and would love to own. But I think the
one
I'd like to have the most is one that is probably considered the "ultimate" Star Wars
playset
: The Death Star. It's simple in design, yes, but that may just very well be the charm of this one. Plus with those multiple levels, it can still easily be used to display several of your Star Wars action figures, even from today's line!
The original Ninja Turtles Sewer Home
playset
from Playmates is among my all time favorite
playsets
. The 2003 line up of
TMNT
action figures were very cool, and when they were in stores I often saw this new version of the Sewer Home on store shelves. I always toyed with the idea of buying it, but could never get myself to drop the $50. Looking back, I realize that was a mistake! This huge home base
looks
incredibly cool, and has become a little more costly to buy these days.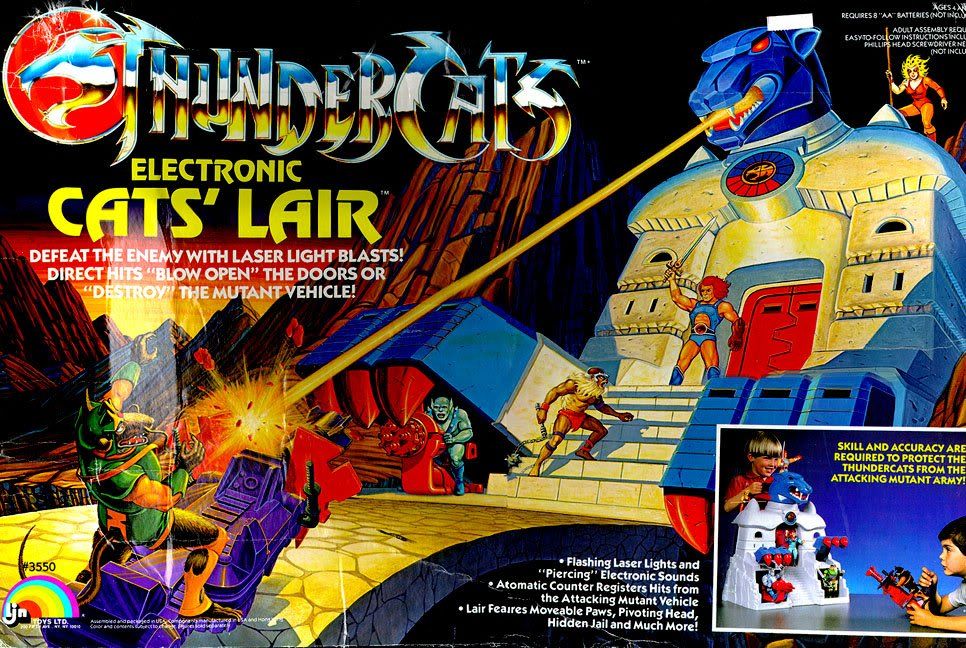 Talk about a HUGE
playset
that I wouldn't have room for! Have any of you seen one of these in person? I actually just saw one with my own eyes for the first time at a recent toy show, and couldn't believe how massive it was! Even though I have no where to put this thing, I absolutely must get one some day! It's just too cool, and would be a perfect backdrop for my
Thundercats
toys!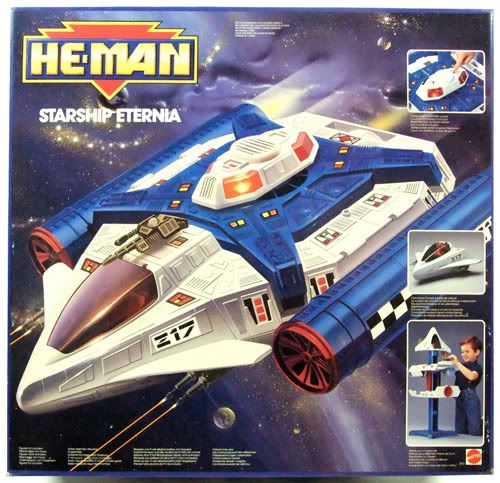 It's one of two
Eternia's
that I want to own! In my mission to complete my Masters of the Universe collection, this is one of the few remaining
playsets
that I need! I actually love
Nordor
, the other large
playset
from the New Adventures of He-Man line. And this one, I feel, looks cool as well! And it's another large one...just look at thing when it's folded out! Do want!
Playmates line of Star Trek
TNG
figures are seriously cool! I loved the style and playability of the figures, and the various ships and
playsets
released made this line just so much
fun
to collect. One
playset
I always wanted but never got was the Bridge itself! This little plastic reproduction of the Enterprise D's main command station would look great as a display piece on the shelf, occupied by all of my
TNG
figures!
Here is another monster of a
playset
! The
Sectaurs
Hyve
is HUGE, and another one that is pretty
hard
to come by these days! I had an opportunity to grab one for around $200 over the summer, but as usual, I could not pull the trigger on spending that much money, even though that was a pretty good deal. Eventually, I'm going to drop the cash, because I need another large
playset
that won't fit anywhere in my toy room. :)
If you listen to the
It Figures!
podcast, watch
That New Toy Smell
, or ever ever had a conversation with me, then you probably know how much I want a
Technodrome
. The sad story with this is that I had one as a kid, and I loved it. I got rid of it was all my childhood
TMNT
figures, but bought another one around 2001 when I got really into collecting. Well, in order to get some money at one point, I sold my
Technodrome
again
...and now here I am wishing to have it for a third time.
Masters of the Universe

Eternia
It's like the Holy Grail for
MOTU
fans. It's the one
playset
I have been hoping for for years and years. Recently, I stated on the
It Figures!
podcast that my News Year's resolution for 2011 was to finally buy this
playset
and add it to my collection. I don't know how possible that really is for me, since it's not a cheap set, but I certainly would love to actually make good on that resolution! This will happen though...one day, I will own this
playset
. It is my destiny.
So, what do you think? Good list? Do you have any of these? Do you want to brag about it to make me jealous? Or do you want to be super cool and send them to me cause I'm wicked awesome? Leave me a comment! Tell me what
playsets
YOU want to add to your collection!